ABOUT
Alternative Fuel Vehicle Odyssey is an outreach and education event dedicated to promoting the use of alternative fuel and advanced technology vehicles.
Odyssey was developed in 2002 by the National Alternative Fuels Training Consortium (NAFTC) a program of West Virginia University. The NAFTC has conducted the event since its creation.
Odyssey is comprised of numerous green transportation related events coordinated and hosted by NAFTC members, Clean Cities Coalitions, and others who believe in cleaner, more energy efficient forms of transportation. These local events take place throughout the U.S. and internationally.
Visit the Host section to learn how you can host an Odyssey event in your area.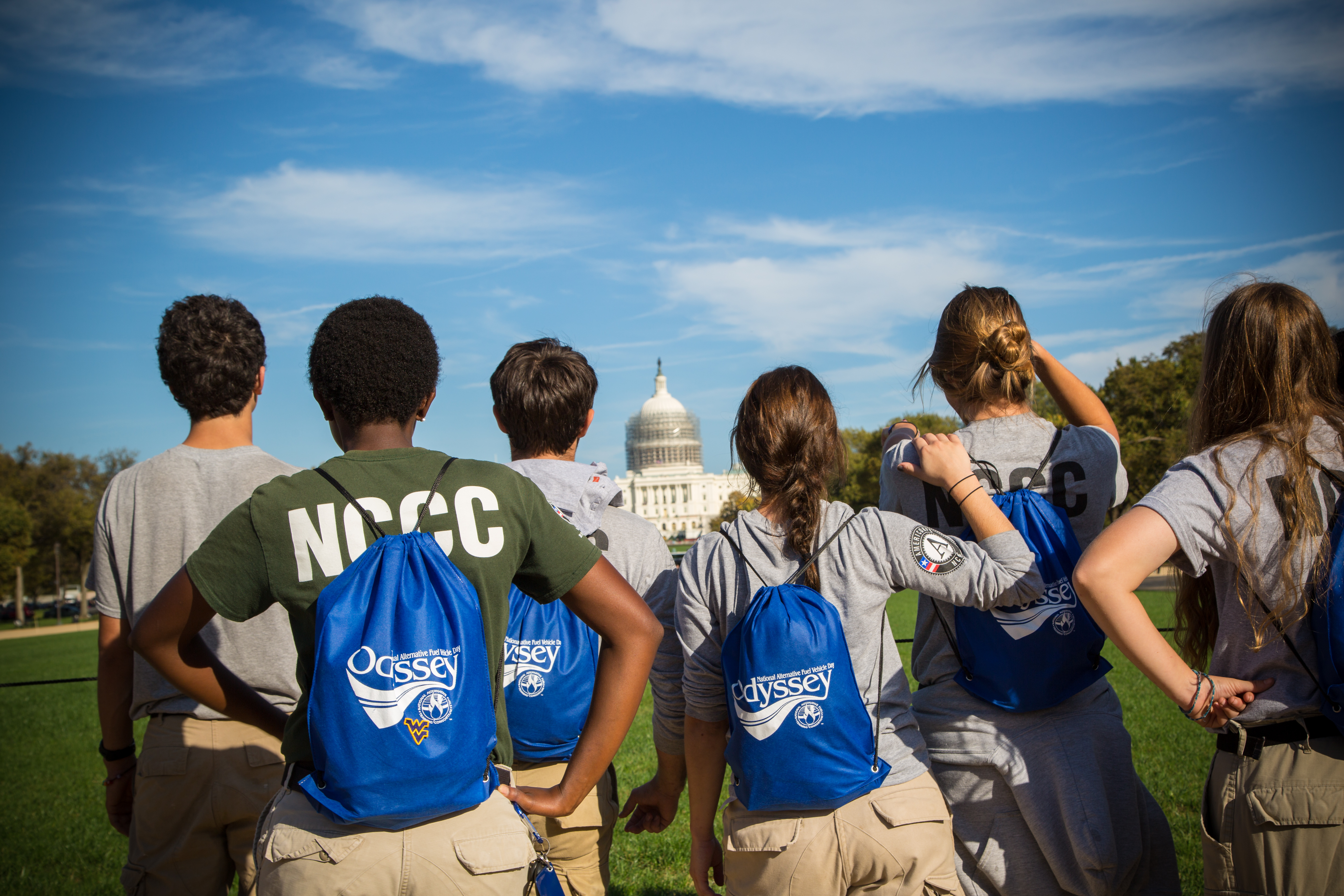 Activities Nationwide
Each local event site offers unique activities designed to educate attendees about cleaner transportation technologies and is tailored to the specific needs of the site's given audience. Examples of such activities include:
ride-and-drives
vehicle displays
workshops
demonstrations
panel discussions
trivia contests
automotive lab tours
EcoCar garage tours
Additionally, industry experts are often on hand at Odyssey events to answer questions, and educational seminars are frequently featured to provide detailed information about viable alternative fuel options and how they apply to the audiences' local communities. (Visit the Past Events or Executive Summaries page for details about past events.)
Message Reaches Millions
The worldwide recognition of National AFV Day Odyssey has enabled millions of individuals to become aware of the difference alternative fuel and advanced technology vehicles can make in our nation's energy security and our quest for cleaner air.
Collaborative Effort – Networking Opportunities
Odyssey presents significant networking opportunities to all who participate in this well respected, cooperative event.
This extraordinary collaboration includes national and local sponsors and partners including a vast number of like-minded companies, organizations, groups, and individuals. (Click here to see list of past sponsors/past events.)
Importance
The continued education made available through National AFV Day Odyssey is crucial in order for consumers to make well informed and environmentally friendly choices in transportation. In the midst of regularly rising gas prices, increased public awareness is an essential step toward helping to decrease our dependence on foreign oil and improving our quality of air. Odyssey makes a positive impact by bringing up-to-date information to consumers about energy efficient vehicles and cleaner fuels that are viable options to consider when purchasing a vehicle.
National AFV Day Odyssey provides much needed support and recognition to the manufacturers that make AFVs and advanced technology vehicles available for individuals everywhere.
Odyssey is a well defined endeavor that brings together industry experts and fosters ideas, research, and education in the alternative fuel and advanced technology fields.